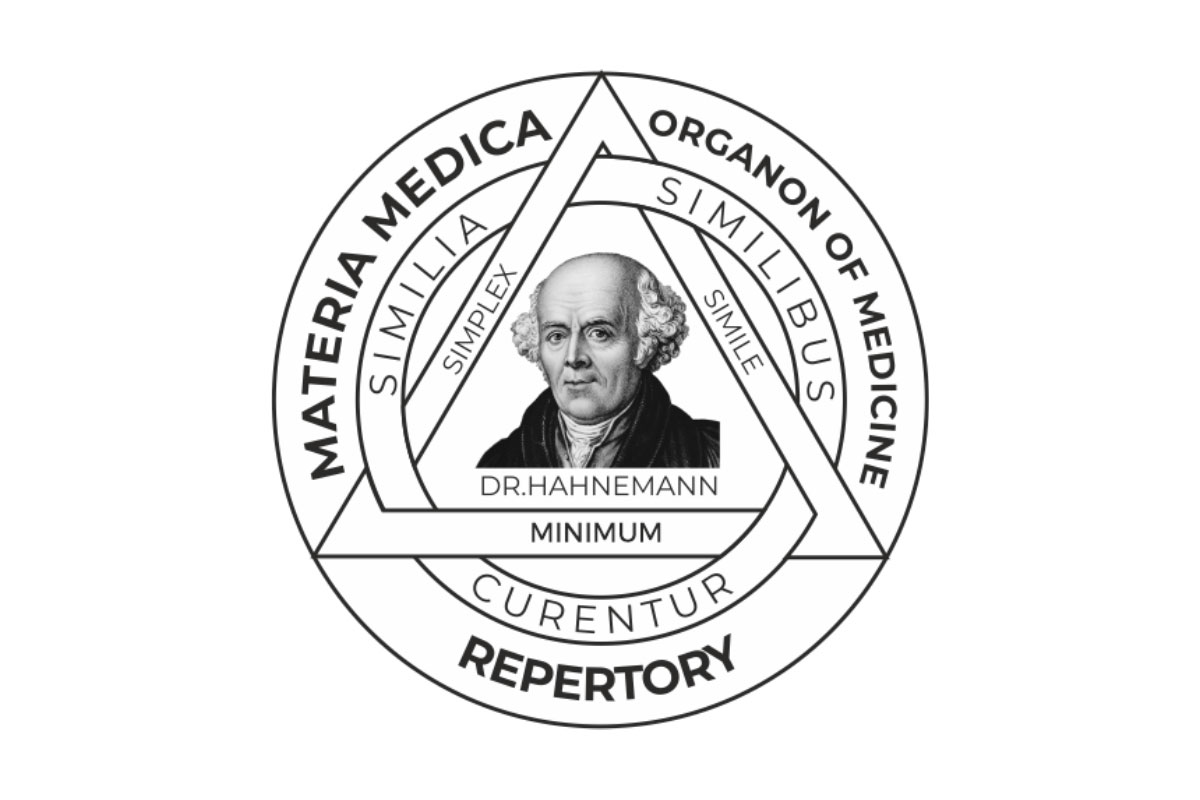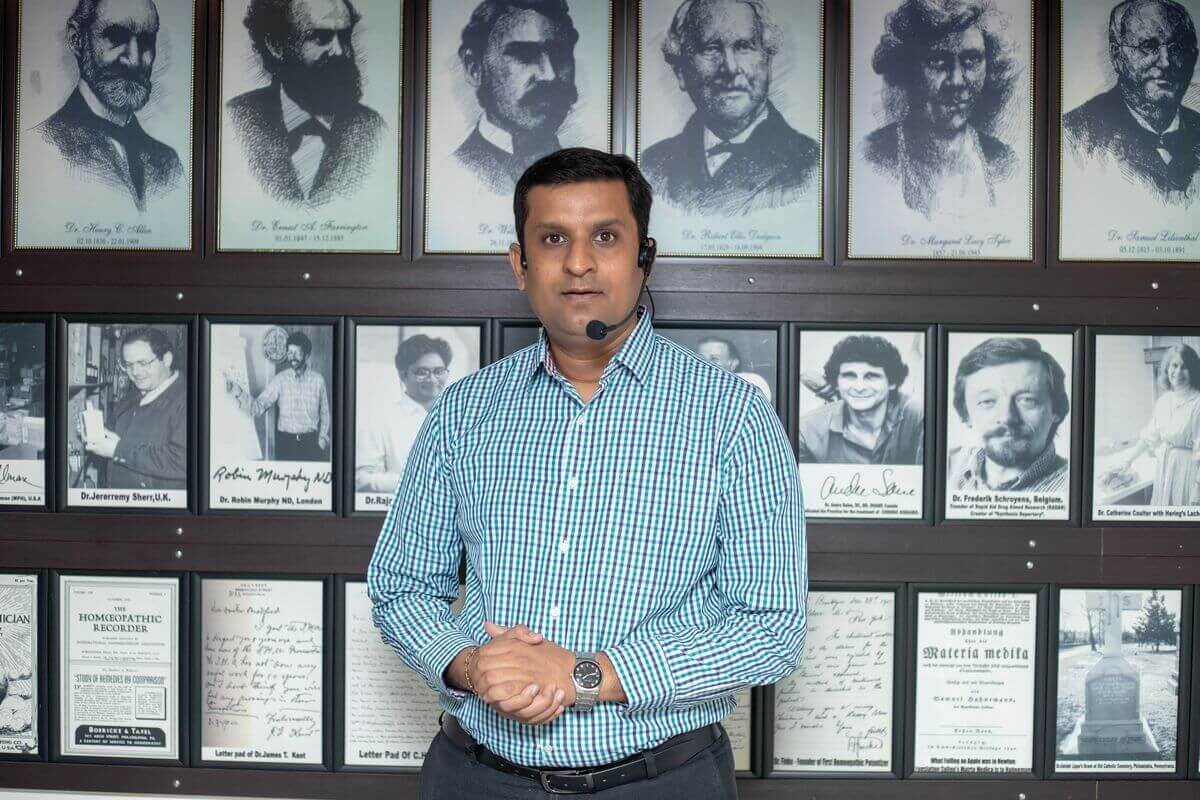 Clinical Lectures On Dr. Hahnemann's Organon Of Medicine & Understanding Practical

Application Of Aphorisms Through Successful Case Studies
Organon is the Bible of Homeopathic Religion.
It teaches us how to be the best Professional and Person, to fulfill our mission of healing the sick & to achieve our higher purpose of existence!!

Learn Organon. Love Organon. LIVE Organon.

- Dr. Krutik Shah
---
As we know that Organon of Medicine is a master piece of Homeopathy & taking the blessings from Dr. Hahnemann – This workshop is organized in simplified "clinical" language for the best of its benefit because of its very deep understanding and difficult English Language. This Organon Clinical Workshop through successful case studies is organized primarily with an idea to boost the confidence of homeopathic students, beginners & our colleagues doing General Practice (GP) willing to practice homeopathy, to show them Homeopathy Practice is Very Easy!!

Achieving Post Graduation in Organon of Medicine as a Principle subject & its secrets for the success in practice – I firmly believe that, "Materia Medica will give us the remedy but how to apply is, Organon of Medicine! Organon is the main book giving solution of almost all the clinical failures / problems we are facing in our day to day practice as it is a book of clinical experience from the desk of Dr. Hahnemann!"

The present era is full of Mental, Emotional, Incurable Chronic & Complex Diseases worldwide where "single remedy magical cures are rarely seen nowadays"– Homeopathy has a great scope to offer to them but it is only possible if a homeopath knows how to manage the case properly especially long term management of such type of cases which is only possible by following the Organon of Medicine as Dr. Hahnemann says, "You are a good Homeopath if you take the case well but you are a better homeopath if you manage the case well!"

It is impossible to teach / learn Dr. Hahnemann's Organon in 10 days but students will see an objective application of different aphorisms or combinations of aphorisms working in the cases & demonstration of its result through evidence based successful video & paper case studies along with practical learning of Similia Similibus Curenteur, Kent's 12 observations, Hering's direction of cure etc.
---
CONCEPT OF DR. HAHNEMANN'S ORGANON OF MEDICINE CLINICAL WARKSHOP
1. Every Aphorism from Dr. Hahnemann's Organon of Medicine will be explained carefully in simple English language, strictly sticking to the content of Dr. Hahnemann without making any interpretation at all. This will make a Homeopath to understand & get the best of its benefit in their practice as Organon of Medicine is having very hard and difficult English Language.
---
2. Dr. Hahnemann has given "Homeopathic Classification of Diseases" against the Allopathic (nosological) classification of the diseases, as an easy access to the Organon of Medicine for the better management of the case in our day to day practice – Taking that concept; "In order to take the help from Dr. Hahnemann's Organon of Medicine, the homeopathic student can "take (use) the allopathic name of the disease(s) they wish to treat & see where it fits in Homeopathic Classification of Disease & read relevant aphorisms from the Organon of medicine which will guide them for the better management a case.
A
Skin Disorders like Psoriasis, Dermatitis or Eczema or Warts etc… goes in the 185th to 293rd Local Disease Aphorisms.
B
Psychiatric Disorders like Panic Attacks, Anxieties, Schizophrenia etc... goes in the 210th to 230thMental Disease Aphorisms
C
Allergic Disorders, Migraine, Menstrual Disorders goes in the 231st to 234th Intermittent & Alternating Disease Aphorisms etc.
Many times other than using Case Taking Aphorisms, "Set of Aphorisms chosen from Homeopathic Classification of the Disease for a case before us, will also help in successful management of a case if the case is chronic, complex & seemingly Incurable. This will tremendously help a homeopath in so many ways like.
A. What type of Diseases you are going to treat & what you should look for in the case while Case Taking.
B. What you must expect in a case after giving a remedy
C. What you should do when there is acute exacerbations of chronic disease.
D. Do's & Don'ts of the Case of the Disease before him.
E. When to repeat the remedy or change the remedy or wait & give Placebo etc.
Likewise, working according to the footprints of Dr. Hahnemann with his clinical experience & knowledge given in Organon of Medicine will not only help and advice the homeopath how to deal with the cases in their day to day practice but also will make him fundamentally strong for bright & successful career.
---
3. Concerning Management of the case, It is not only in one section of the Organon of Medicine Dr. Hahnemann talks about one issue but he has given glimpses of the same thing in many different aphorisms as well like
A
Acute Case Taking & Treatment:
Aphorisms - 52, 92, 99, 149, 152, 247, 262, 263.
B
How cure takes place?
Aphorisms - 17, 29, 68, 148, 155, 186, 282.
C
How to change the remedy?
Aphorisms - 3, 95, 168, 169, 170, 183, 184, 248.
D
Everything must be known in a case
Aphorisms – 5, 6, 93, 94, 95, 98, 208, 218, 220
E
Possible obstacles in the way of Cure& removal of Maintaining Cause
Aphorisms – 5, 6, 74, 77, 93, 94, 95, 208, 218, 222, 225, 240, 245, 259, 260, 261, 262, 263.
F
HOW TO TAKE & WHAT TO CHECK IN THE FOLLOW UP?
Aphorisms - 104, 157, 253, 254, 255, 282.
Likewise there are so many aphorisms, may be single or in group on a topic of a real need for the homeopaths to know, but unfortunately instead of reading them & rectifying our mistakes from the wisdom of Dr. Hahnemann himself, is usually been accepted as a limitation due to no digitalization of Organon of Medicine & Homeopathic Philosophy Literatures like our Repertories or Materia Medicas.
---
4. There is always a possibility to screen the following one liner notes on every aphorism, for our quick reference if we have well-understood different aphorisms from Dr. Hahnemann's Organon, for the patient before us like.
1. 81st Aphorism − Why do we get sick?
2. 90th Aphorism − Observation & Examination
3. 145th Aphorism − Medicine will be able to effect all the diseases
4. 156th Aphorism − Exact & total Symptoms match is impossible
5. 165th Aphorism − Don't prescribe on Vague Symptoms
6. 202nd Aphorism − Interiorization of the Disease
7. 257th Aphorism − No Favorite Remedies
As mentioned above, "combination of multiple Aphorisms on different clinical topics & one liner note on each aphorism from the whole Organon for the quick referance" that homeopaths may need to know & use in their practice, to solve the issue they are confused or stuck up at, as a part of successful long term case management through our Dr. Hahnemann's Organon Module!!
Greatest Quote Ever Said In The Memory Of Dr. Samuel Hahnemann
---
When great people die, It is said, They leave their ideas, thoughts, desires & even their senses for the future generations to come……. It is going to more than two & half century years passed, Dr. Samuel Hahnemann is still alive like a glowing musk in his works, Hahnemann has always been, not up – to date but before Date & this still remains
- Sir John Weir
---
After having read Organon of Medicine for more than 250 times & decoding its secrets for the success in practice – I have been blessed & fortunate enough to create "Gujarat State's 1st Private Shree Sai Homeopathic Hospital" which is the latest, largest & most modern technological development in the history of homeopathy in the state of Gujarat which has made me to believe that, "Yes! I am proud to be a homeopath". Last but not the least, You also will be happy to note that I & my team of 9 doctors are also translating carefully, Dr. Hahnemann's Organon of Medicine in our Local (Gujarati) & National (Hindi) Languages for the best of its benefit to our fraternity in the same way like Dr. Dudgeon & Dr. Boericke did it in English language from the Original German Language of Dr. Hahnemann's Organon!!!
Jai Hahnemann. Jai Homeopathy.